< Back to overview
Mobile Data Provider Mondicon appoints Joachim de Wild as CTO.
AALSMEER, 13 juni 2017 - Mondicon has appointed Joachim de Wild as its new Chief Technology Officer (CTO). He will join the two founders Jurgen ter Hoeve (CCO) and Jeroen Gootjes (CFO) in the board of directors.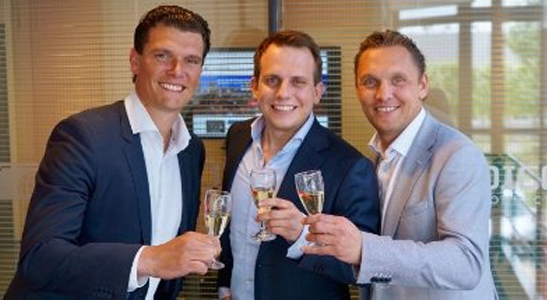 De Wild brings extensive business development experience within the IT and Telecoms industry. He served as Group Product Director and CCO of Intercity Technology based in Amsterdam and Birmingham (UK), and started his career at Vodafone.

Jurgen said: " We are thrilled that Joachim joins our company, he has lots of experience in business development and automation. The timing is perfect, because we want to develop new initiatives in order to give more businesses access to our reliable mobile data solutions. We provide mobile data solutions all over the world especially in situations where high quality connectivity is required but not easy accessible "

Joachim commented: "I am pleased to be joining Mondicon at such an exciting time. I will focus on implementing new business initiatives. In a few months we will launch a reliable and cost effective Internet of Things (IoT) connectivity proposition."

"With our disruptive IoT solution and approach we expect to become the leader of the IoT connectivity market," Jeroen said. "For resellers and end-customers who can't wait for the official launch, we have a pre-launch program which comes with some nice benefits."


About Mondicon
Mondicon offers 4G data solutions all over the world. Mondicon is currently market leader in providing 4G data connectivity in the European river cruise industry. Besides this Mondicon's client portfolio is widely spread in the broadcasting industry amongst the largest and foremost networks. Mondicon SIM-cards enable live broadcasting of the latest worldwide news on location and events such as the Tour de France and Olympic Games. In less than 3 years the business grew to over 1 Terabyte of mobile 4G data usage per day and it's still growing.