When venturing abroad, many travelers have to resort to using internet via smartphones or tablets to keep in touch with their business online. But roaming charges or international data plans through traditional providers are often prohibitively expensive. Travelers use public WiFi as an alternative for the high data roaming charges, but this comes with high security risks. We.Stream offers the solution to this problem, with affordable mobile data plans in more than 100 countries, such as China, Australia, Brazil, USA and all of Europe. Through We.Stream, you can carry your own pocket-sized secure WiFi-hotspot with you at all times.

The embedded Cloud SIM technology enables you to experience the best mobile data rates worldwide. You can easily activate data plans with a single click on the touchscreen of the device. We.Stream includes a built-in security layer, which is robust enough to support direct peer-to-peer VPN tunnels. This way, companies can let their employees connect securely to the corporate network and the internet. With the Cloud VPN option, you can conduct sensitive business online with peace of mind, knowing your data is secure and private.

This technology is all encased in a smartphone-sized device. We.Stream is also equipped with 2 SIM-slots for extra flexibility and use of own SIM-cards. Also included: a battery which allows the device to stay juiced for up to 15 hours and it can even be used as a USB-powerbank.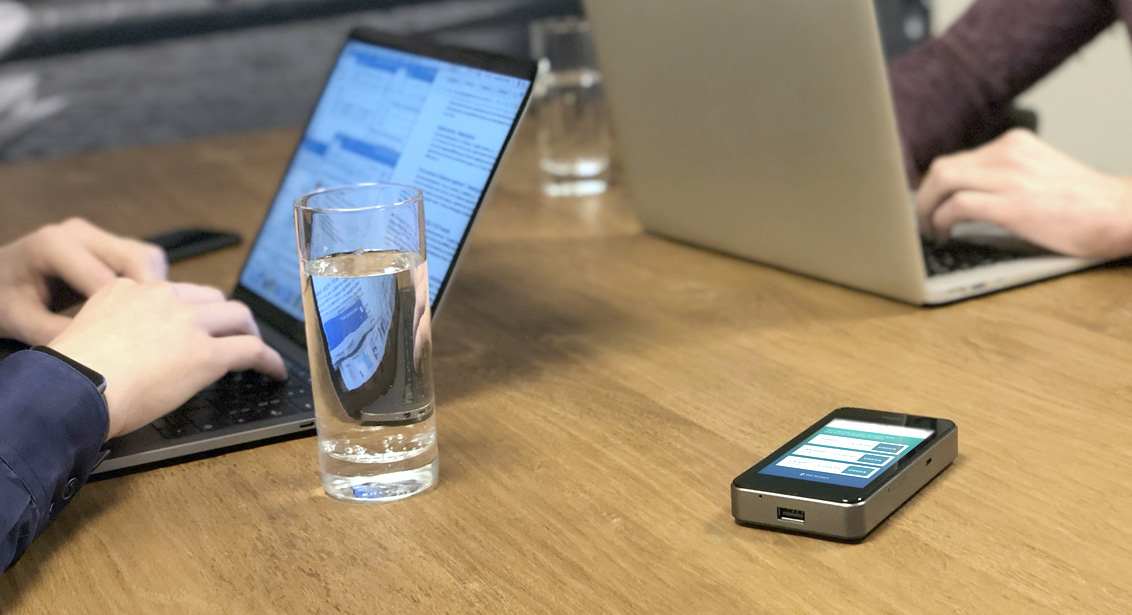 Visit We.Stream
for detailed information and pricing.
Do you have unanswered questions?
Feel free to contact us via
info@mondicon.com
or +31 (0)88-0048800