< Back to overview
Mondicon takes over mobile data provider Connected IP.
AALSMEER, 4 july 2017 - Connected IP provides mobile data connectivity to the main European Broadcast Companies. TV Networks are capable to live-broadcast important news and sporting events such as the FIFA World Cup, Tour de France and Olympics by using the mobile SIM-cards of Connected IP.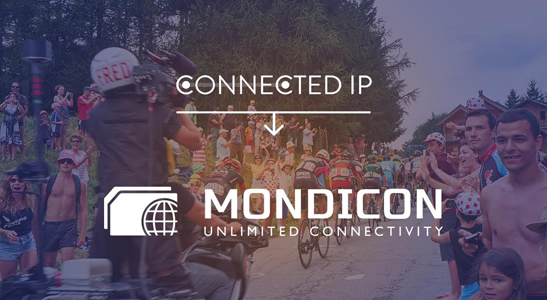 The providers haven't disclosed the amount involved in the acquisition and expect to complete the takeover by the end of this month.

Jurgen ter Hoeve, CCO at Mondicon reacts: "We are pleased that Connected IP, will continue under Mondicon. Connected IP is a well-known name within the industry. That is why we will remain to use this name for all our broadcasting activities. Mondicon was already the main wholesale supplier behind the delivery of SIM-cards and telecom portal. Because of this our support team is well aware of the services used by Connected IP clients."

Jeroen Gootjes, CFO at Mondicon adds: "Mondicon provides solutions to companies and resellers who desire fast and reliable internet at locations where having stable internet is a challenge. With our approach we became market leader in supplying mobile connectivity within the European Rivercruise industry. The takeover of Connected IP provides us with a nice expansion of our services and is the perfect step in our growth strategy. We have now become a serious player within the European Broadcasting industry instantly. We don't rule out more takeovers in the future. "

"The technology of streaming live images based on mobile data SIM-cards is very advanced", explains Joachim de Wild, CTO at Mondicon. "For live-broadcasting, a guaranteed availability of high bandwidth is essential. Our SIM-cards are configured in such a way that they search proactively worldwide for mobile networks with the best signal at that moment. We enable the client to configure a specific profile on their SIM-cards and manage and monitor their SIM-cards through our portal. "

Mondicon will use the same technology in the near future for the soon to launch Internet of Things (IoT) solution. This product is an answer to the strong increasing need for redundant network independent solutions for things to stay connected always and everywhere despite of the location. Mondicon expect to launch this solution after the summer of this year.