Exciting new project: Peplink and Mondicon delivered an end to end Peplink solution to stabilize connectivity on river cruise ship.
AALSMEER, 24 september 2017
Peplink products provide the opportunity to offer a wide range of solutions in different situations and we are working on a number of very nice projects. One of these projects, we did together with our Business Partner Mondicon.

Mondicon is currently market leader within the European rivercruise industry and delivers fast and reliable mobile data solutions in places where having internet is a necessity but challenging at the same time. Mondicon SIM cards with multiple profiles are often placed in Peplink hardware to rely on multiple mobile networks at the same time, this way availability of internet connectivity is guaranteed.

We would like to share with you this specific solution concerning a river cruise ship with connectivity problems. There was a big issue with the stability of the signal. In addition, the customer was looking for a good solution which was also easy to manage.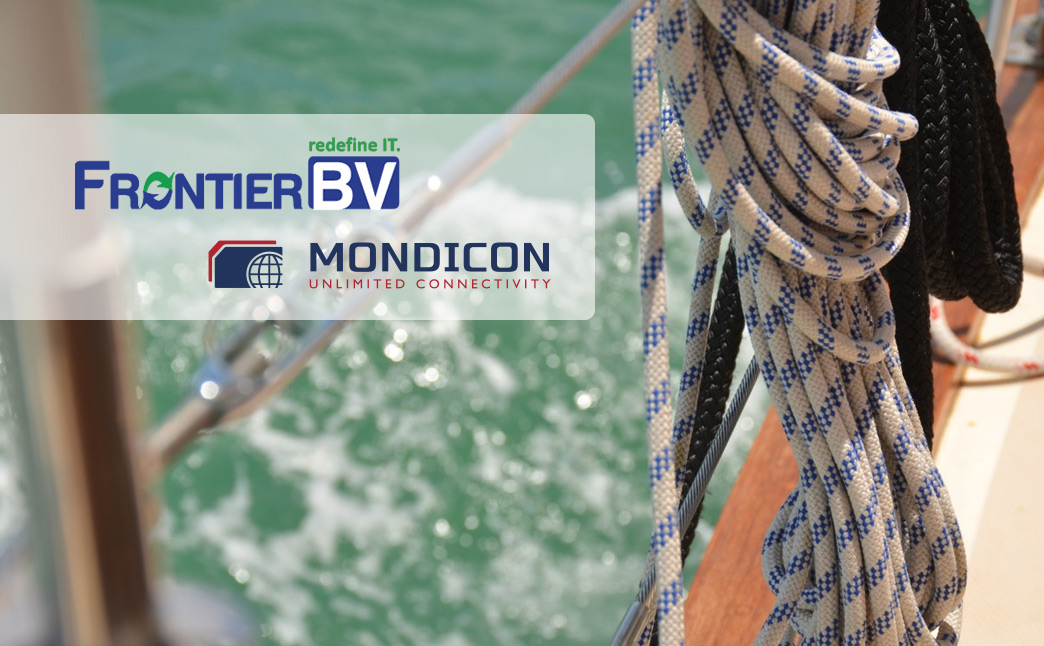 The solution


In order to achieve the solution, the old harware has been replaced by new Peplink equipment. The current LTE routers are replaced by two Pepwave HD4 LTE models. These two HD4 LTE routers are connected to the current available LAN network through a Balance 580. This balance router also ensures that the data consumption is distributed proportionately by means of the load balancing protocol.
See the solution in the graph below.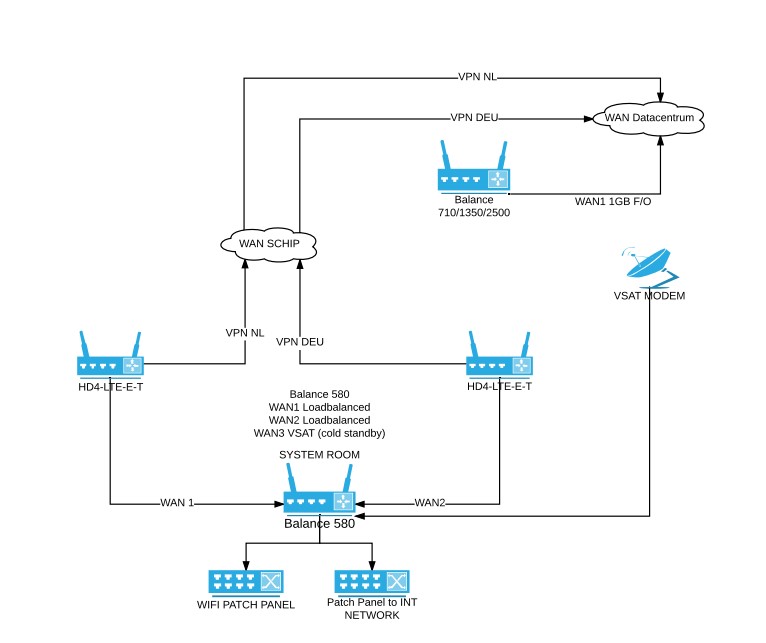 Bonding on both sides of the HD4's is being graded by a Peplink Speedfusion tunnel to a Datacenter, where a Balance 710 is installed that has access to a 1GB F / O internet connection. So far, there has not been any connectivity loss over LTE, therefore the more expensive VSAT connection has not been used yet. The project is being continued and more data will follow soon.
Frontier Computer Corp. BV and Peplink
Do you have connectivity problems and want to have a solutions for your organization? Frontier Computer Corp BV or one of their partners will help you find an appropriate solution for your situation. We deliver Peplink routers, Poynting antennas and data bundles and we have the necessary technical support. For questions, please feel free to contact us by calling +31 (0)24-3660012 or via our website
www.peplinkdistributor.nl
.
Mondicon
Are you looking for mobile data SIM cards to ensure the best possible 3G/4G/4G+ connectivity? Mondicon connect consumers, organisations and things with the Internet in 192 countries on 728 networks. For questions, please feel free to contact us by calling +31 (0)88-0048 800 or via the website
www.mondicon.com
.
Do you have unanswered questions?
Feel free to contact us via
info@mondicon.com
or +31 (0)88-0048800